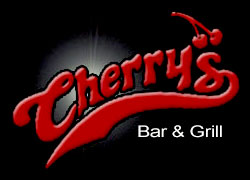 MENU
Gift Certificates
Available

Cherry's menu is filled with many delicious selections to satisfy anyone's appetite. Our food is prepared with only the freshest ingredients and is served quickly so you won't have to wait. From hamburgers and chicken wings to complete entrees and fresh salads, Cherry's Bar & Grill has something for everyone.
BRANDON MENU
For the safety of our employees & customers,
we have discontinued Take Out Service.
We hope to re-open as soon as possible.
Menu items & prices are subject to change.
Please click on the headings below to see the items we offer.









Please Be Advised: Parties of 8 or more will automatically be charged a 15% gratuity.